Check out these 15 easy jump rope armwork to learn during quarantine. These tricks are targeted for absolute beginners. Most people should be able to learn with a little more practice.
Youtube Channel: PAKHUNGJAI 柏鴻仔
Double Side Swing
Cross Open
Cross
Side Open
Side Cross
Side Swipe
Side Cross Side Open
Arm Wrap
Cross Switch
EB Open
EB Side Open
EB Side Swing
EB Wrap
Dragon Roll
Side Cross 180
You may find it difficult to acquire the skills by just watching the demonstration videos. No worries, we have got you covered! Here ROJU shared with you the step-by-step guide tutorial.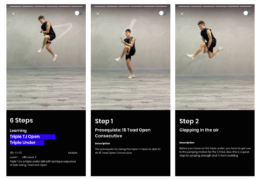 You will be able to perform the above armwork tricks in just the right way. Download the app and master the amazing skills!